Home Storage Ideas - Organisation tips for your home
Keeping your home organised is key to preserving order within your living environment. There are many parts of your home to organise and we share some great hacks you can use to keep even the smallest of spaces decluttered. An organised home will increase the productivity of your family life and prevent the clutter from building up. Our guide to stylish storage when organising your home can provide you with new inspiration and ideas to keeping your house items together and organised.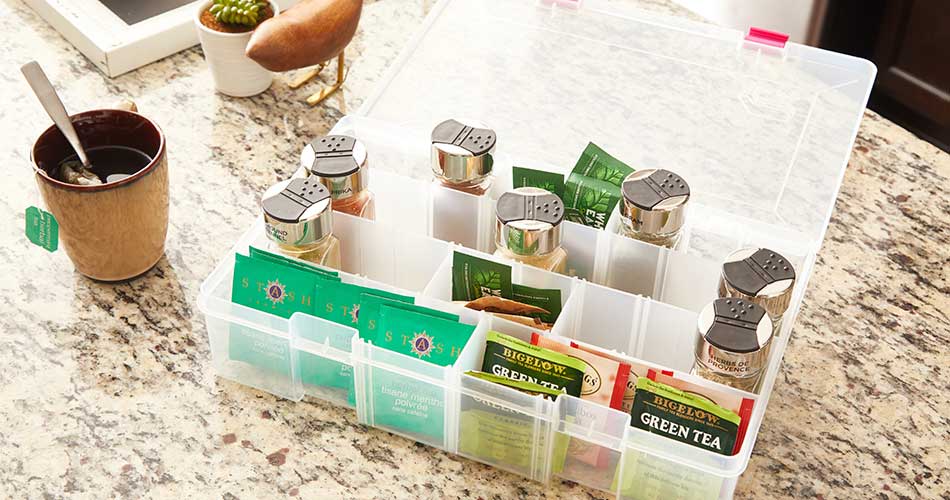 Great ways to keep a busy kitchen tidy and organised
In a busy kitchen, there is a need for organised systems to keep space clutter free to cook on the work surface. Organising items within your cupboards create an easy methodized cooking area for you to quickly reach for items when under pressure.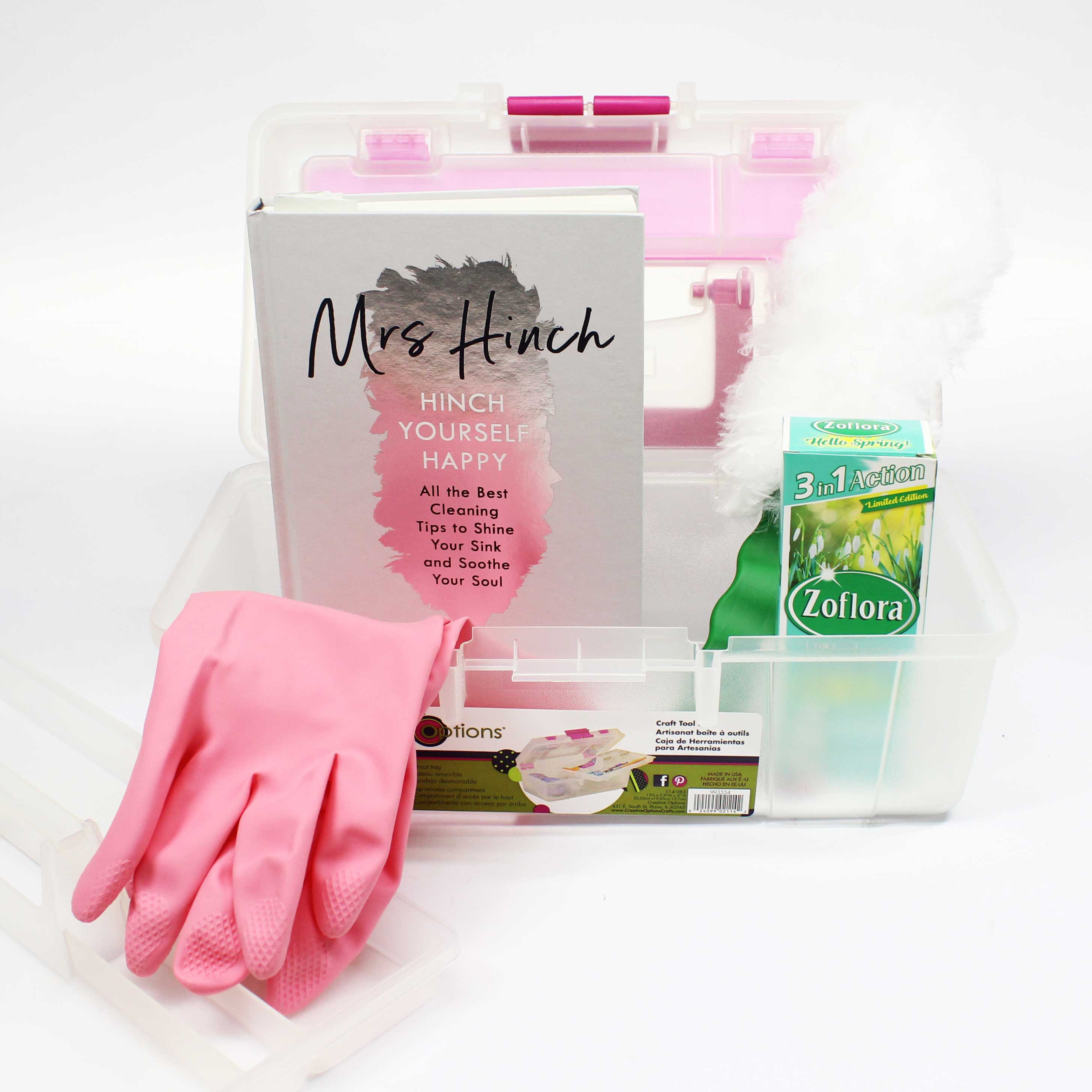 Keeping Condiments together:
Use the cupboards effectively by using a tray within your cupboards, this way you can keep your condiments together. It also makes it easier to find the item you are looking for, rather than diving deep into your cupboard. This will then help you to not forget about certain foods and reduce waste. Other great storage ideas are decanting your packets into a mason jar, this makes it easier for you to find the condiments you are looking for and also creates an idyllic atmosphere in your pantry or cupboards. You can label these jars to make sure it is easy to find the items you are looking for when following a recipe. Use a variety of our utility boxes to hold smaller items like tea bags, packets of sweets, cake decorations and much more!
Cleaning Products:
With the sensational influence of Mrs Hinch we have all been hinching ourselves happy! But with hinching there comes organising your cleaning essentials. Creative Options have looked into the best types of storage to keep your important housework items together. Keep your cleaning cloths organised within one of our toolbox with the pink lid and tray to be a great Daily basket to keep the smaller cleaning items in. Such as your Cif power and shine wipes, Dave the fluffy duster, Gregory Ruber Gloves, Zoflora and more. Using clips on the back of your cupboards is also a great hack to keeping those necessities within reach and out of sight.
Cooking Equipment Storage
Fed up with your trays and baking tins being unorganised within your cupboard? Try using racking systems to hold your trays that might not fit together within the cupboard. This makes it an easier way to fetch the tray or tin you need for that specific recipe. Another cupboard trick is to use polls within the cupboards to make rolls easier to dispense towels, bin bags and foil.
Keeping your home office organised
A home office will carry lots of important paperwork like bills and insurance documents. It is good practice to keep these important documents together and filed away using filing systems and large A4 storage boxes. With limited space, it is easy to make your own filing systems using boxes that you can stack on top of each other and use handmade dividers.
Your stationary items like pens, pencils, rulers and more can be kept tidy on your office desk by using a desk organizer which is a great storage solution for items that you need to reach for quickly and need on a daily basis.
With smaller items such as paperclips and drawing pins, it is easy to mislay them and find them all over the office. A great tip is to use a small utility organiser box to hold the items together. This makes it easier to reach for the small items when they are all organised together. It also means you can keep this storage box within a drawer and pull it out when it is needed.
Declutter Living Room Storage Ideas
The living room is an important part of the home and can be a great space with lots of activities therefore clutter builds up as time goes on. If you find you need to declutter your items to make organising your home a bit easier. You can either start by choosing a small area of that room such as a cabinet drawer. Then go through the items you want to keep and items that are no longer important to you or you see no need or value for. Dispose of these items or sell and donate in your earliest opportunity. Find suitable places for the items you have decided to keep.
Utilising the storage under your TV. If you have a TV stand odds are it has draws by using storage systems within these draws you can keep items like DVDs and Games that become quite bulky organised in their own section. If you have limited storage space within your living room you can always use storage systems that use handles and are easy to carry room to room. For those arts and crafts moments, you can unpack your crafting supplies from your connectable art carry case. This is great for parents who need to keep a variety of crafting activities on standby to keep the kids entertained.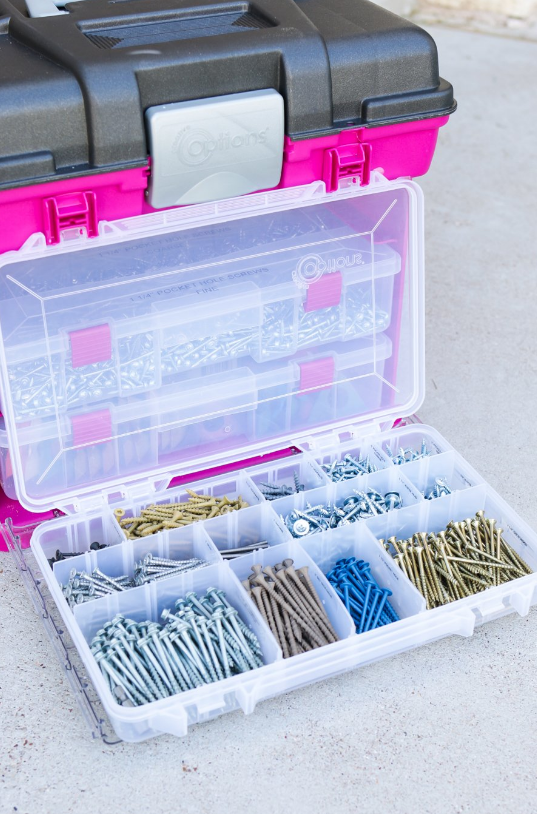 Easy garage storage ideas
The garage is such a easy part of the house to build the clutter up in. Especially if it is not an area you use, in your house regularly. Because it is not as accessible it can then become a great dumping ground for all the items you see no use for. The first action to take would be to make sure you declutter and get rid of items like how we discussed earlier.
Garages are great for holding your bulkier items you don't need every day and do not want in your house. Like your bikes, roller skates, DIY tools and more. Therefore shelving units within a garage is a must have to keep the range of items big and small in order and easy to get too for everyone in the family. Our range of storage can help you hold a variety of household tools for those DIY moments. Great for storing your hardware items like hammers, screwdrivers and small nuts and bolts.
Bedroom storage solutions
Keep your bedroom organised with a variety of storage solutions to help you get ready in the morning as well as keeping your space stylish. Do you have a lot of beauty products and makeup that is scattered over your vanity desk? By using a desk organiser this can be a great storage solution for these items you use every day. These are great for holding your makeup brushes and other beauty essentials like lipstick, nail polish and jewellery. The cosmetic trays make it easier to find the vanity products you use every day and also create a pretty space within your dressing table. Have a dedicated hair accessories holder for your hairdryer with one two of our acrylic beauty organisers easy to hold your hairbrushes and hair products altogether.
When buying clothes with buttons they often come with a spare button with the label. A great way to keep these buttons together for future use when you might lose a button is to have a dedicated box for these smaller items. Therefore when you do lose a button it will be easier to find the correct button that matches the piece of clothing. Keep your stylish sewing kit for those moments together with your dedicated button box. Use a sewing bag to keep all your essential kit together like your needles, thread and scissors.
Need an ideal storage solution to hold the variety of kids toys with their bedrooms? Use a variety of utility organisers to hold small items like LEGO and toy cars. Making it easier to find the items to play with, our larger utility boxes are great for holding dressing up pieces and doll outfits.